Packaging is a service that many companies are not setup to provide efficiently. Maclan Industries, Inc. has the resources, personnel and experience to provide the following comprehensive liquid and powder packaging services:
filling drums from bulk sources;

filling 5 gallon pails;

filling small quantities of gallon, quart, and pint containers

filling caulking tubes;

inclusion packaging; and

filling sample orders
We consider packaging a responsibility not a job. As part of taking responsibility for the packaging process, procedures are established with the supplier to facilitate the processing of orders. Our personnel confer with clients to comply with DOT, OSHA and EPA regulations. This service is based on four cornerstones:
ordering;

shipping;

tracking; and

reporting
Since everyone who touches the chemical must be trained, the economics of contracting with outside specialists becomes apparent. Cost savings result from increased efficiencies in the daily production operation.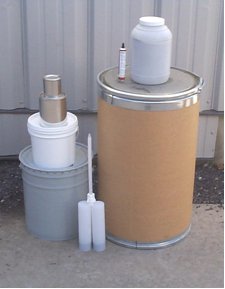 This is especially beneficial when it comes to sample packaging. By contracting with us our clients avoid interruption of work or downtime to satisfy orders for samples. Quality samples are provided that are technically correct, handled properly and promptly shipped. Follow-up communication with the customer and supplier is professional and timely.